About Vegan Wagon
Enjoy a Happy, Healthy & Balanced Life Harmonious with Nature!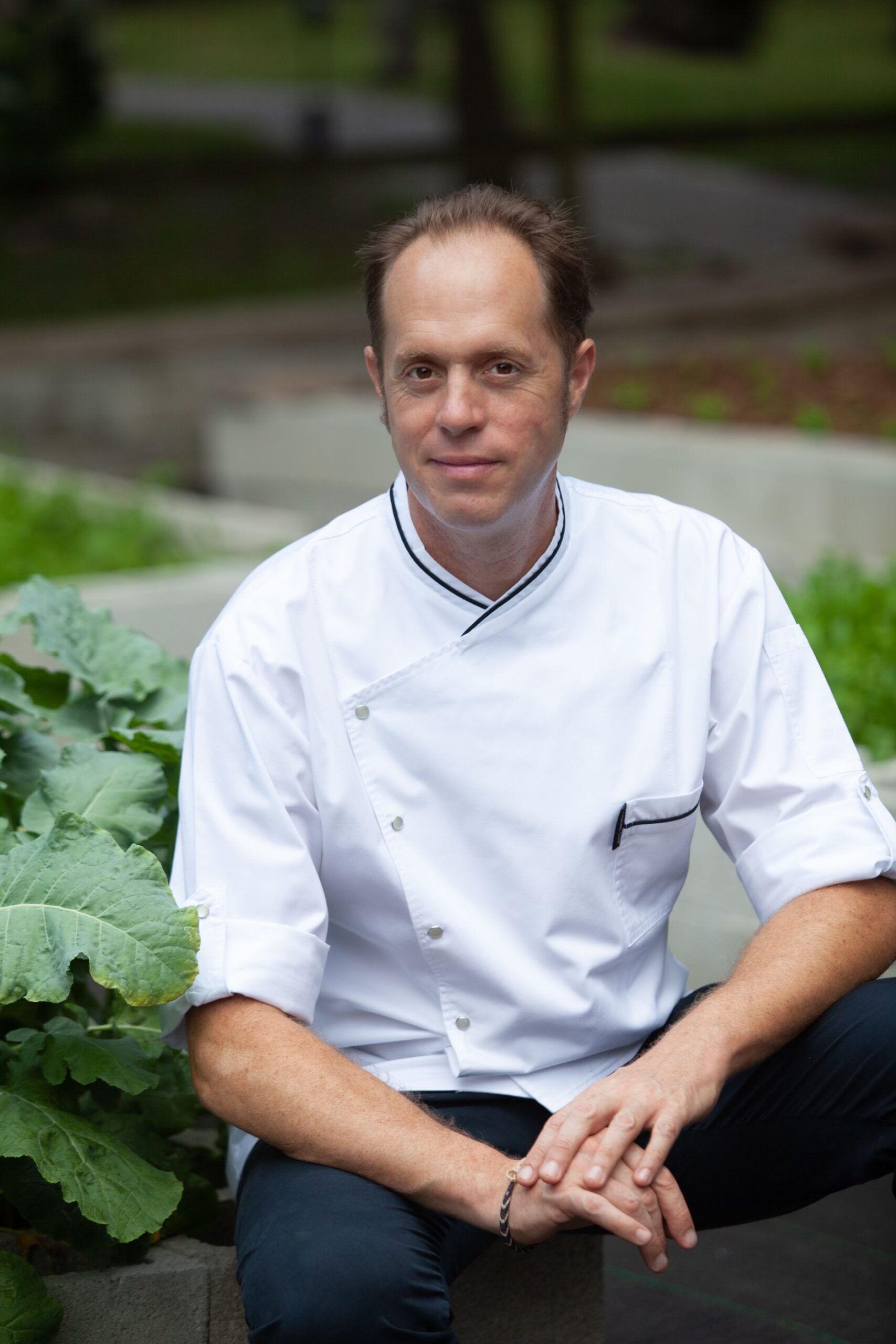 ABOUT The founder, Chef Alex Cheblal
Vegan Wagon founder Chef Alex Cheblal is a 5-star gourmet French chef specializing in plant-based cuisine. After spending over 35 years immersed in a plant-based lifestyle and community, he crafted a simple and powerful protocol to help people create and maintain a healthy balance in their diet and life. Originally from Geneva, Switzerland, he was raised on a farm with a macrobiotic lifestyle, where his passion for eating in harmony with nature developed at an early age. As his passion for food and cooking matured, Alex was mentored by Master Chefs in France, Switzerland, the US, and Japan. He has studied food prep, nutrition & the healing arts in 16 different countries and brings these international flavors and practices to both his food preparation and in the education of holistic living. Alex's knowledge of plant-based nutrition has been shaped by Functional Medicine, Integrative and Holistic practitioners, as well as the local, organic non-pesticide farmers with whom he partners.
After successfully reversing his own health challenges he gets joy in sharing his knowledge with those seeking a healthier lifestyle.
Alex created Vegan Wagon to be your source of highly nutritious food concepts and more conscious living. He offers an education platform along with private mentoring to maximize your experience, jumpstart your health and help you feel happier and younger!
He sees his protocol as preventive medicine and turns conscious living into an art form we can all experience in a way that feels personal to our own individual needs and goals. Chef Alex is passionate when it comes to helping others integrate healthy eating and habits into their lives.
About Vegan Wagon: Food as fuel…
For many, diet is a four-letter word. They restrict our ways of eating and living that take all the fun out of life. Many times they have hip names that come in overpriced books and/or some "special" powder and basically tell you what you can and cannot eat. There is usually an end goal in mind, such as weight loss, more muscle, more energy, etc. Even wonder why hardly anyone sticks to a diet?
Enter Vegan Wagon. It's a smart, fun way to learn about the true value of the precious foods provided by nature, and how greatly they can benefit your entire lifestyle. In addition, where diets leave off with food, the Vegan Wagon provides a plethora of lifestyle education and health coaching, as well as cooking classes, lectures, and wellness retreats focused on all things plant based. It's not a diet, it's a way of life.
We all know that what we eat affects our health, mood and general wellbeing, but what you may not have realized is that food you eat forms the daily building blocks of a healthy lifestyle, which in turn, helps restore your health and vitality. Eating well is not just about eating healthy foods or watching calorie intake. It's about being conscious of where your food is grown, how and by whom it's handled and processed, as all of this affects the energy, vitality and benefits it brings us. Or bodies are part of a big ecosystem, along with plants, trees and earth itself. What makes an ecosystem thrive is balance, so when something is off, the whole system if off. Therefore, when we eat intentionally, in a way that respects nature, other people and of course, ourselves, we achieve and can maintain balance and we then thrive!
A conscious lifestyle that is harmonious with nature and incorporates all aspects of healthy living: mind, body, soul, consciousness, diet and daily practices such a breathwork, tai chi, exercise, etc. and vitality and heartfelt connection.
Purity
From clean, organic food to our daily thoughts and intentions.
Consequence
Awareness that the inner reflects the outer and our actions not only have an impact on the world around us but comes back to us in a boomerang effect. What we eat, how we eat and where our food comes from affects not only our health but ultimately the health of the planet.
Vibrance
True health and well-being is a culmination of one's attitude, habits and outlook in addition to a clean diet yielding one a state of vibrance.
Results
We get what we focus on and we get what we expect. If we expect great things to manifest when adopting awareness as a guiding force of one's life, we will experience the external proof in our lives.
Confidence
By taking conscious steps to improve your life, you also elevate your sense of self and purpose.
Vitality
It's not just about living longer; we want to live better and with more resiliency and vitality.
Empowerment
Making choices to better your life leads to empowerment which in turn makes you more productive and satisfied.